Upcoming Events
Friday August 28, 2015 - Sunday August 30, 2015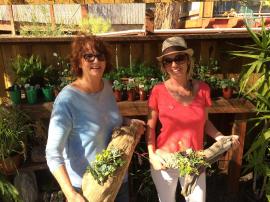 Join Sea Foam Driftwood designers Larry & Bebe Bourget for a Driftwood & Succulent Workshop where you'll create something beautiful and unique for your home.
Pay only for what you use.  All tools will be provided.  At this Barrels & Branches workshop, you can customize and choose as small or as large a piece of driftwood as you'd like, and use as many or as few succulents to fit your budget.
We will have two sessions on Friday, Saturday and Sunday:  9 am and 11 am. Each workshop will be 1.5 hours long.
Space is limited so please register to save your spot at the workshop time you prefer.