Event Information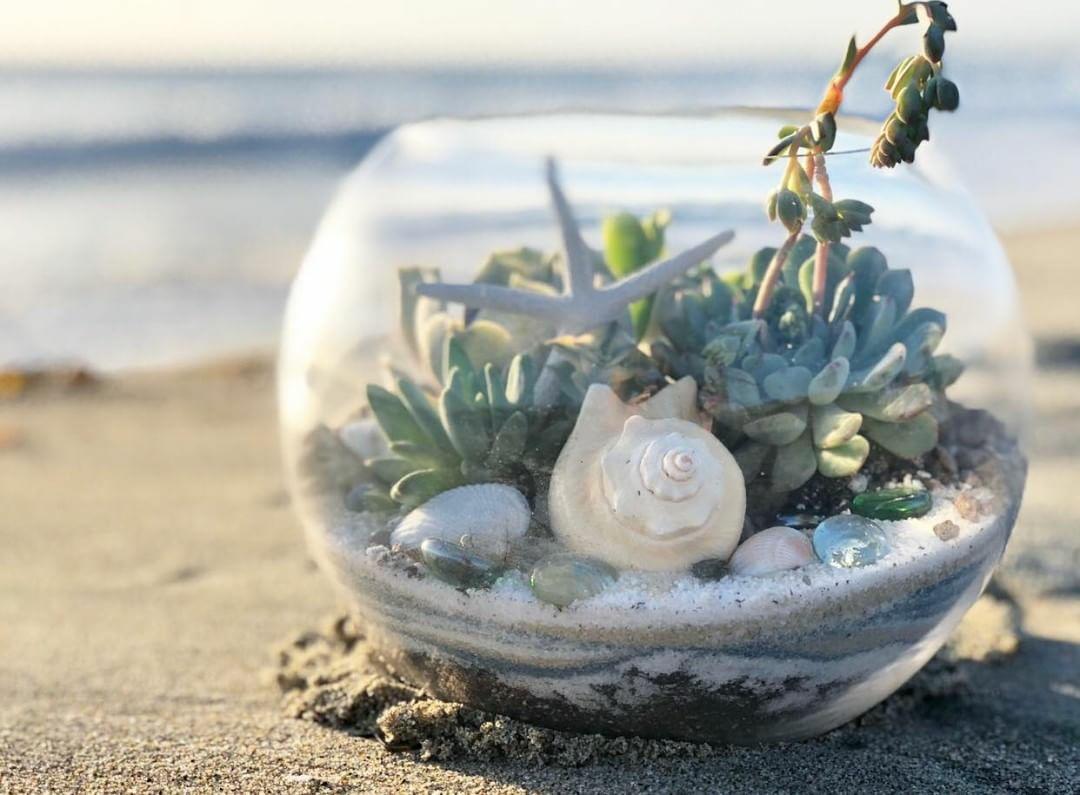 Summer Seascape Terrarium Workshop
Saturday, July 6,        10am-12pm
Join Marissa of Good Morning, Cactus for a Summer Seascape Terrarium Workshop, perfect for those who love the beach and waves!  Participants will learn about succulents and create their own Sea-Inspired Bubble Glass Succulent Arrangement.
Each participant will receive an assortment of succulents, their choice of a Small or Large Bubble Glass, Decorative Beach Accessories, and all the materials needed to create.  Marissa will go over placement, planting, growing roots, watering, light, and general succulent care. She will also discuss how to design with succulents.  Additionally, she will go over the basics of Sand Art within a glass vessel.
Participants will enjoy our Workshop Raffle in which everyone goes home a winner!  The Raffle will include Marissa's trademark pieces and arrangements.  Light refreshments included.
Two options are available:
— $35/ 4″ wide x 3″ high Bubble Glass Terrarium (Small)
— $55/ 8″ wide x 6″ high Bubble Glass Terrarium (Large)
Go to her Etsy shop to register for this fun Summer Seascape Terrarium Workshop!!👏🏼
https://www.etsy.com/listing/606861266/san-diego-summer-seascape-terrarium?ref=shop_home_active_1&frs=1
Limited spots available.  No Refunds.  If unable to attend, paid participant may pick up workshop materials at Barrels & Branches during store hours.
About the Artist:  Marissa Engoy is a Succulent Artist based in the Long Beach & South Bay area of Los Angeles.  She started "Good Morning, Cactus" in 2014 and has enjoyed making living art and inspirational succulent and floral arrangements through her small business.  Her work has been published internationally with interest in her use of color, composition, and small-scale arrangements.  Marissa enjoys traveling, sharing her work and teaching succulent-related workshops throughout Southern California and beyond.
"He has made everything beautiful i its time…"
Ecclesiastes 3:11
Date/Time
Saturday July 6, 2019
10:00 am - 12:00 pm
Location
Barrels & Branches