Event Information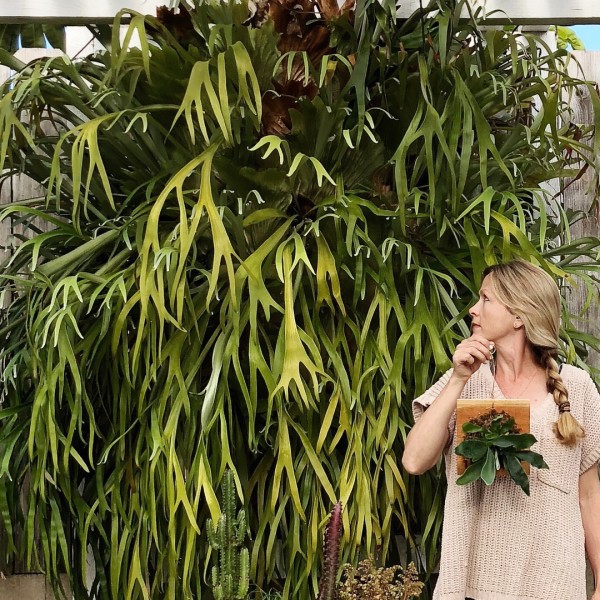 Plant Mounting Workshop
Saturday, March 30,        2:00 p.m. – 3:00 p.m.
In this workshop with Christine from @workhardplanthard, you'll learn how to mount your own staghorn fern on cedar board from start to finish.  You'll also learn how to care for your beautiful new plant.  The techniques you'll learn can be used for future DIY plant mounts for other epiphytes.  Epiphytes are plants that receive nutrients and water from air, rain, and decaying matter surrounding them such as ferns, rhipsalis and hoya.  If you have a hammer, bring it.  If not, we will have some available to go around.  There will be an option to make additional mounts with other plants such as Hoyas.  $10 ea additional mount.  Hope to see you there!
All workshop supplies will be provided.  Workshop starts at 2:00 p.m. and will run for approximately an hour.  Light snacks provided.
$40 per person payable upon registration via PayPal.  If you pause during registration and PayPal times you out, registration isn't complete.  Registration is only complete once PayPal sends you a payment confirmation email and our B&B system sends you a registration confirmation email.  For any questions, please email events@barrelsandbranches.com.
— Workshop fee is non-refundable 24 hours prior to workshop.
Christine of @workhardplanthard is a physician, workshop instructor, and plant enthusiast based in San Diego.  She is fluent in all things planty including houseplants, succulents, plant styling, and home decor.
Date/Time
Saturday March 30, 2019
2:00 pm - 3:00 pm
Location
Barrels & Branches