Event Information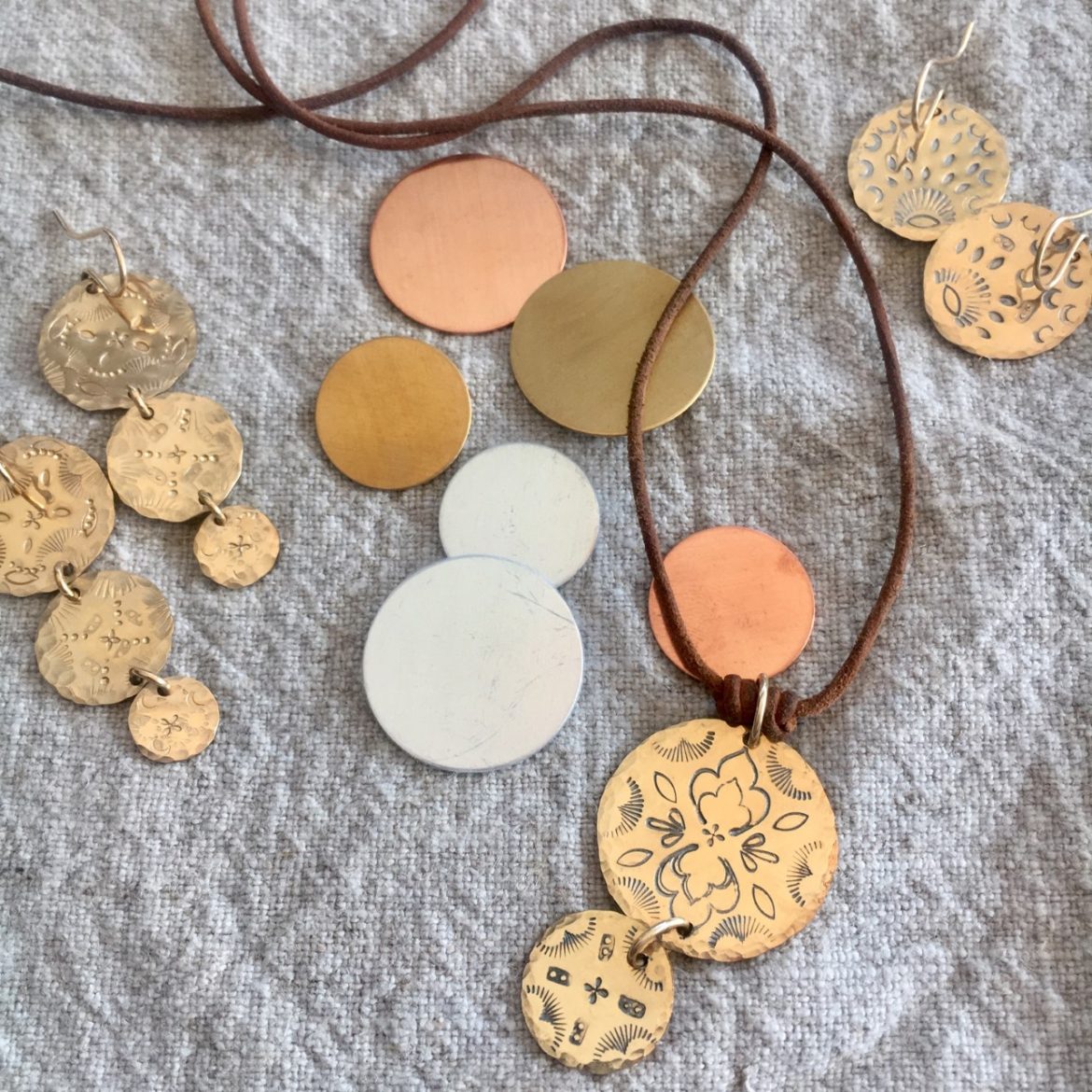 Mandala & Holiday Ornament Workshop
Saturday, November 23,        1pm – 3pm
Have you ever wanted to learn how to make your own unique jewelry?  Or, are looking to decompress and get creative?  Robin from Bonny Blithe Adornments has the perfect workshop for you!  Join her for an afternoon in a hands-on workshop designing your very own mandala jewelry.
The symbolic meaning of a mandala…
The meaning of mandala comes from Sanskrit meaning "circle."  Even though it may have features like squares or triangles, a mandala always has a concentric (circular) nature.  Mandalas offer balancing visual elements, symbolizing unity and harmony.
Come prepared to create your very own mandala jewelry.  All supplies will be provided and you will be able to "make and take" home 2 necklaces or 1 necklace and 1 pairs of earrings.  In addition to your two pieces of handcrafted jewelry, you will also stamp your own personalized holiday ornament, all just in time for the upcoming holiday season.  Handcrafted gifts are the best!
The workshop will include:
– Your choice of various stamps to create your own unique design for your mandala jewelry
– A variety of different sized metal disks for you to create either 2 mandala pendants or 1 mandala pendant and 1 pair of mandala earrings
– Your choice of different materials to hang your new mandala pendants from:  leather or metal chain (sterling silver or 14k gold-filled metal)
– A holiday ornament for you to stamp and personalize, perfect for gift-giving this holiday season!
Workshop fee is non-refundable 24 hours prior to workshop.
If class minimum of 4 students isn't met, workshop may be cancelled.  If cancelled, fees will be reimbursed.
About the Instructor:  San Diego-based designer Robin Calara has always had a passion for rocks and minerals.  Her interest in geology began at a very young age when she found herself saving stones from each of her journeys.  Robin's designs blend a contemporary style with elegance centered on crafting adornments for a charmed and carefree life.
During her career as an ICU nurse, Robin found that creating jewelry was a form of meditation for relieving stress.  Her desire is to provide others with the same healing energy through each piece she handcrafts.  Since starting her business, her jewelry has been featured in jewelry boutiques, spas, yoga festivals, and charity events.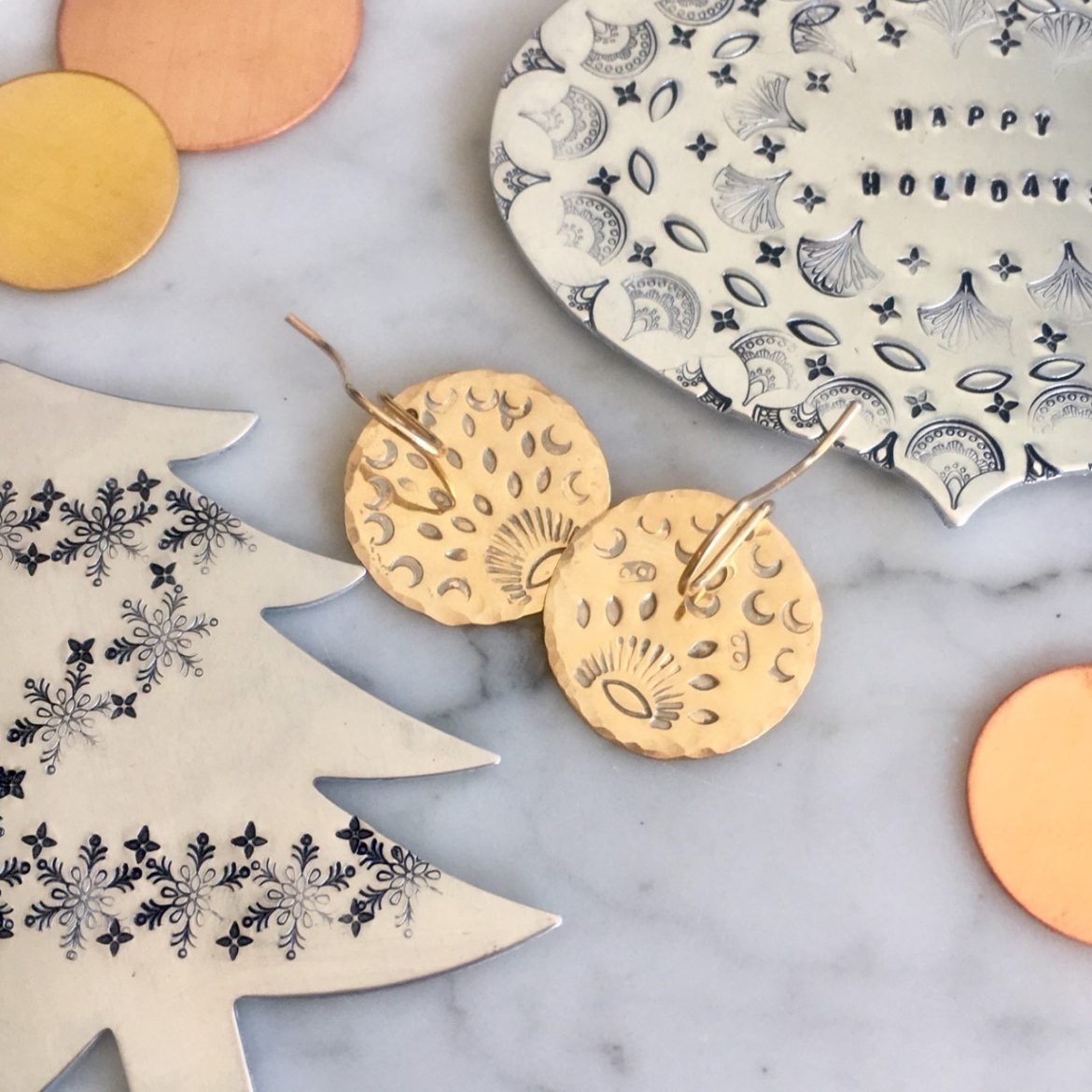 Date/Time
Saturday November 23, 2019
1:00 pm - 3:00 pm
Location
Barrels & Branches