Event Information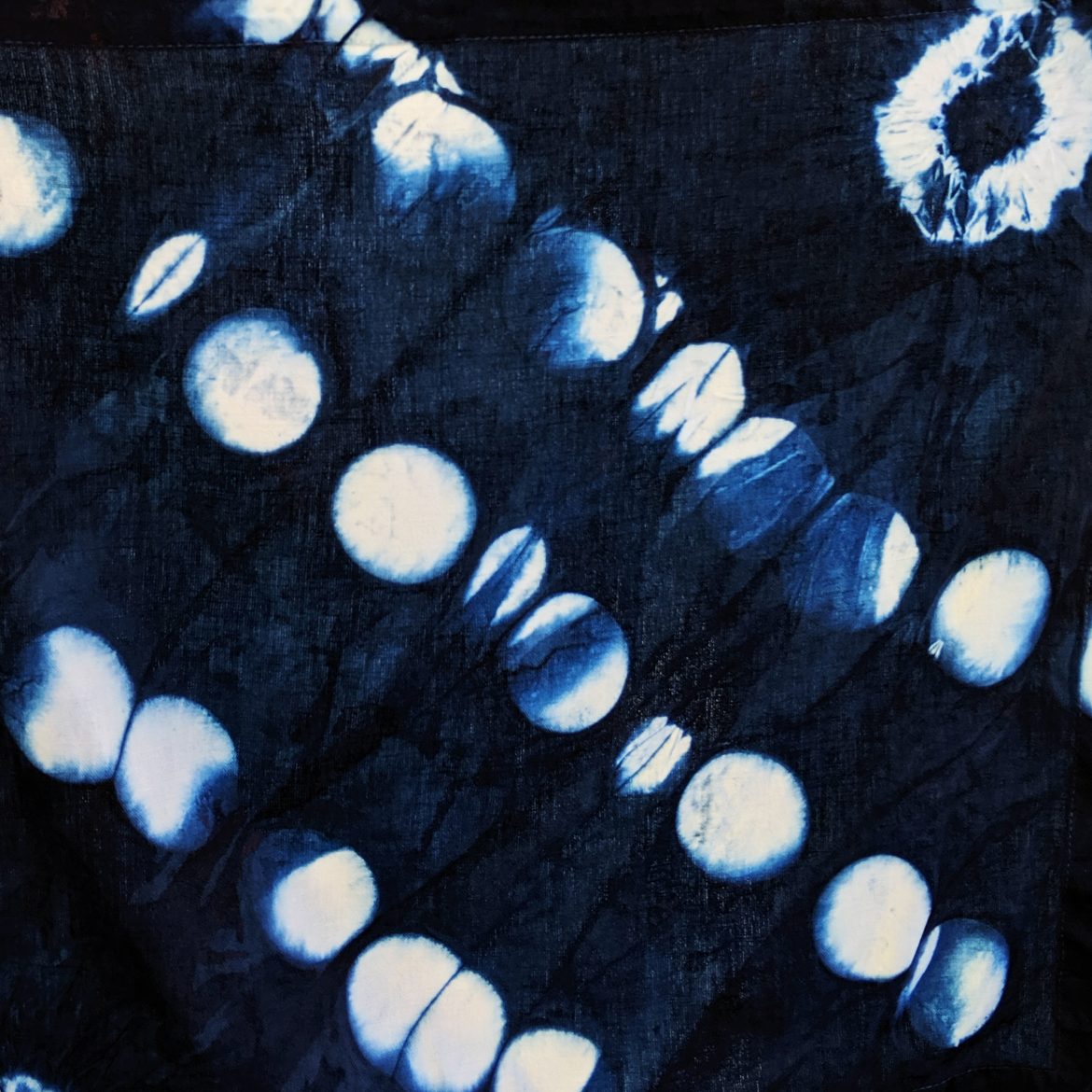 Indigo Shibori Basics Workshop
Saturday, October 26,        1:00pm – 3:30pm
Come join Jeanine from Anini Designs for a great Autumn Experience of simple making, eco-craft and the best of slow living.
Indigo is a fun and simple way to begin learning about the wide world of Natural Dyes. In this 2.5-hour workshop, you'll learn about the gentle to bold blues that Indigo is so well-known for.  She'll talk Indigo Dye, Natural Fibers, Shibori Basics and how to achieve different depths of Blue.  For all the workshop details plus registration link, go to Jeanine's website —>>  here
Register ($75 per person)
— Workshop fee is non-refundable 1 week prior to workshop.
— If class minimum of 4 students isn't met, workshop may be cancelled.  If cancelled, fees will be reimbursed.
About the Instructor:  Jeanine Ertl is the Owner, Weaver & Natural Dyer at her home business, ANINI Designs, nestled in the foothills of the Southern California mountains.  Always interested in finding ways to add harmony, beauty + depth to her life and space, she found Weaving and Natural Dye to be a medicine for the creative soul.  At ANINI Designs, she is committed to creating textiles that speak in conversation with, for, and in support of our amazing + complex environment.  Slow-Crafted.  Mindfully Made.  Consciously Created.  Eco-Friendly.
Date/Time
Saturday October 26, 2019
1:00 pm - 3:30 pm
Location
Barrels & Branches