Event Information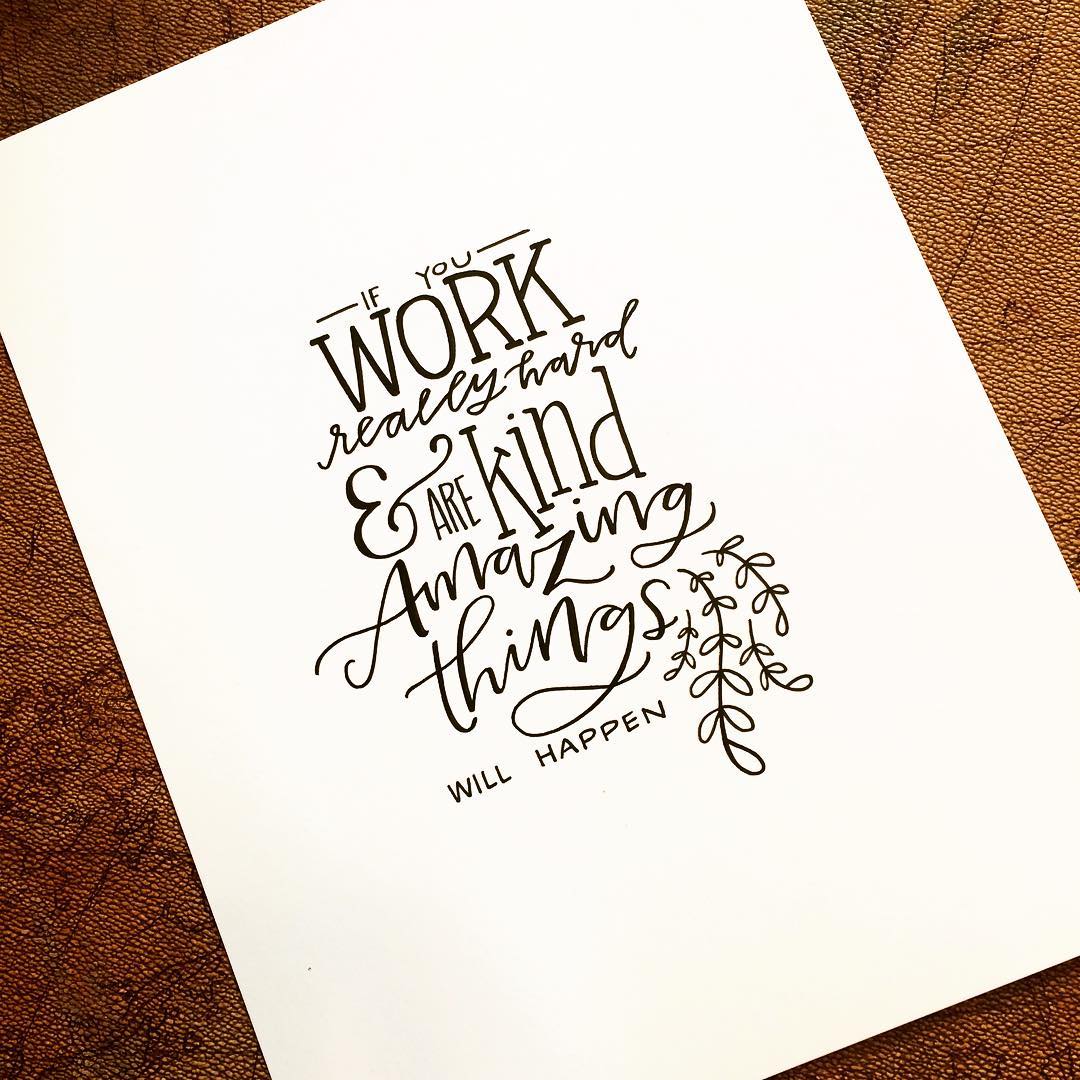 Hand Lettering & Design Workshop
Saturday, September 22,        10am-12pm
Please join us as we welcome Lauren Cotter of Laurenish Design as she teaches her Hand Lettering & Design Workshop here for the first time!  She's someone we've been following on Instagram for awhile now, and we're excited she's coming to town just to teach here.
Whether you have an upcoming project or just want to boost your lettering skills, this workshop is perfect for both beginning and advanced letterers….and anyone in between.  Lauren breaks down the methods that help her produce unique lettering pieces so you'll leave with the ability to create your own work of art on almost any surface.  This class focuses on print-lettering styles and the composition basics needed for well-balanced, legible designs for any occasion.  Feel free to bring your own chalkboard, canvas, pens, etc. if you want to create something specific – or show up empty-handed and a variety of paper and drawing supplies will be made available to you.
$65 per person payable upon registration via PayPal.  Please note that if you pause during registration and the PayPal system times you out, registration isn't complete.  Registration is only complete once PayPal sends you a payment confirmation email and our workshop system sends you a registration confirmation email.  For any questions, please email events@barrelsandbranches.com.
— Workshop fee is non-refundable 24 hours prior to workshop.  If class minimum of 4 students isn't met, workshop may be cancelled.  If cancelled, fees will be reimbursed.
Lauren Cotter, owner of @laurenishdesign, works out of her interior design studio in Redlands creating lettering & illustrations for clients as well as teaching workshops.
Date/Time
Saturday September 22, 2018
10:00 am - 12:00 pm
Bookings
Bookings are closed for this event.
Location
Barrels & Branches